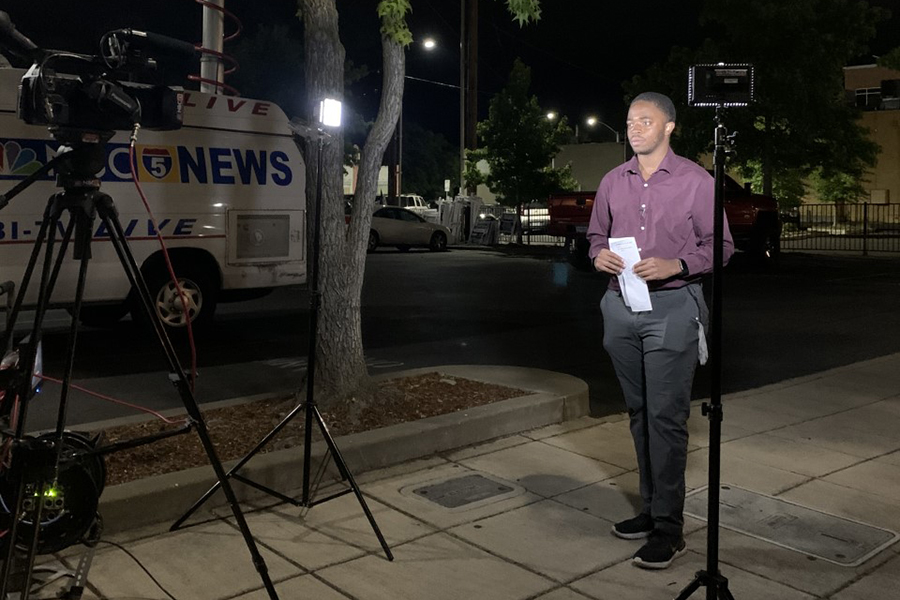 Anthony Carter was born and raised in Philadelphia, Pennsylvania. Since he was 5, Carter always enjoyed watching top sports highlights on ESPN. As he got older, his love for journalism grew even more. When he was 16, Carter was a credentialed media member for events like the NBA Draft, New York Liberty games, New York Jets training camp and Arena Football Games.
Carter travelled across the country to join ABC affiliate – KDRV-TV in Medford, Oregon as a producer immediately after college in 2019. After nearly two years at the station, he joined its competitor NBC affiliate KOBI-TV. During his tenure at KOBI, Carter grew as a reporter, anchor and even forecasting the weather.
Carter's goal to start X1 Media is to adapt to the quickly changing news industry and inspire the next generation of journalists. Journalism is very much needed in every part of the globe and X1 Media strives to take it a step further.